Copyright © All rights reserved. Made by Jaminations Entertainment. Terms of use | Privacy policy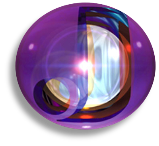 TELEVISION/FILM & MEDIA PRODUCTION


Designing is our favorite and most important aspect of creating the web. Nobody is going to go to a website and say, "Hey, that data architecture is fantastic!". When most people look at web sites, they notice the design first and foremost. This is the key factor in whether your site will deliver or not. Within a few seconds of visiting your site, visitors will decide to move on or continue to browse your site. This is why we view design as the most important aspect on the web.
As times change, web design changes also. I'm sure most have realized that designs have changed since the beginning of the web...and that's a good thing. Everybody needs a change here and there. The same goes for people who have or need websites. Whether you are in need of a brand spanking new website or in need of an up-to-date redesign, we would love to handle those requests.